Fort Students Ministry
Our mission at Fort Baptist is for the Kingdom of God to spread into our community, and a key part of that is reaching the next generation for Christ. Our desire is for our students and yours to come to know Christ and learn to live for Christ.
At Fort Baptist, our students (grades 6-12) have the opportunity to participate in a safe and age-appropriate environment where they learn about Jesus in a creative and relevant way. Students have the opportunity to engage in weekly services, weekly scripture reading, small groups, discipleship opportunities, monthly events, camps, retreats, etc. Students face a number of challenges in the world today. Fort Students Ministry addresses these challenges with a biblical and Christ-centered teaching that guides them to:
Live a life pleasing to God
Make wise decisions
Serve the Lord
Reach their family, schools, and community for Christ
You can find the Fort Students Ministry on Sunday mornings, worshipping together in the sanctuary in the middle section on the first and second rows. We invite you to worship with us and we will save you a seat!
Fort Students Ministry Wednesday Services
Fort Students Ministry meets on Wednesday evenings at 6:45 in the fellowship hall for their worship service. Our services provide a place for students to encounter Christ, discuss challenges teens face today, ask questions, study the Bible through small groups, pray, and build relationships with other adults and students. Students will worship together, hear a message, pray together, break into small groups to discuss the message, play games, and build relationships.
Your First Visit
Here's what to expect when visiting Fort Students for the first time:
Fort Students meet on Wednesday evenings at 6:45 PM in the sanctuary. Some of our student ministry workers will be at the welcome desk to welcome you and your student(s). If parent(s)/guardian(s) should plan to leave the church during the student ministry service, we ask that you fill out a card with the following personal information (NOTE: We value your privacy and will not share this information with anyone). This information will be helpful in case an emergency arises:
Parent/guardian name(s)
Child's name
Child's birthdate
Home address
Phone number
Any special instructions (allergies, special needs) for your student(s)
Who will pick up the student at the conclusion of the service
Meet our Student Minister
My name is Donny Lewis, and I serve as the Student Minister at Fort Baptist. My wife's name is Cassie, and we've been married for a few months now! I was born and raised in Roanoke, VA. I came to North Georgia when I began attending Covenant College, where I graduated in 2019 with a Bachelor's Degree in Biblical and Theological Studies. While at Covenant, I also played baseball. I am incredibly passionate about our Student Ministry being discipleship and relationally centered. I believe I am called to any opportunity to bring students of all backgrounds into our church community and show them the gospel. When I am not at church you can find me on a golf course or at a baseball game! I am excited about the ways God is moving in our church and I am praying to see you and your family in worship with us this Sunday!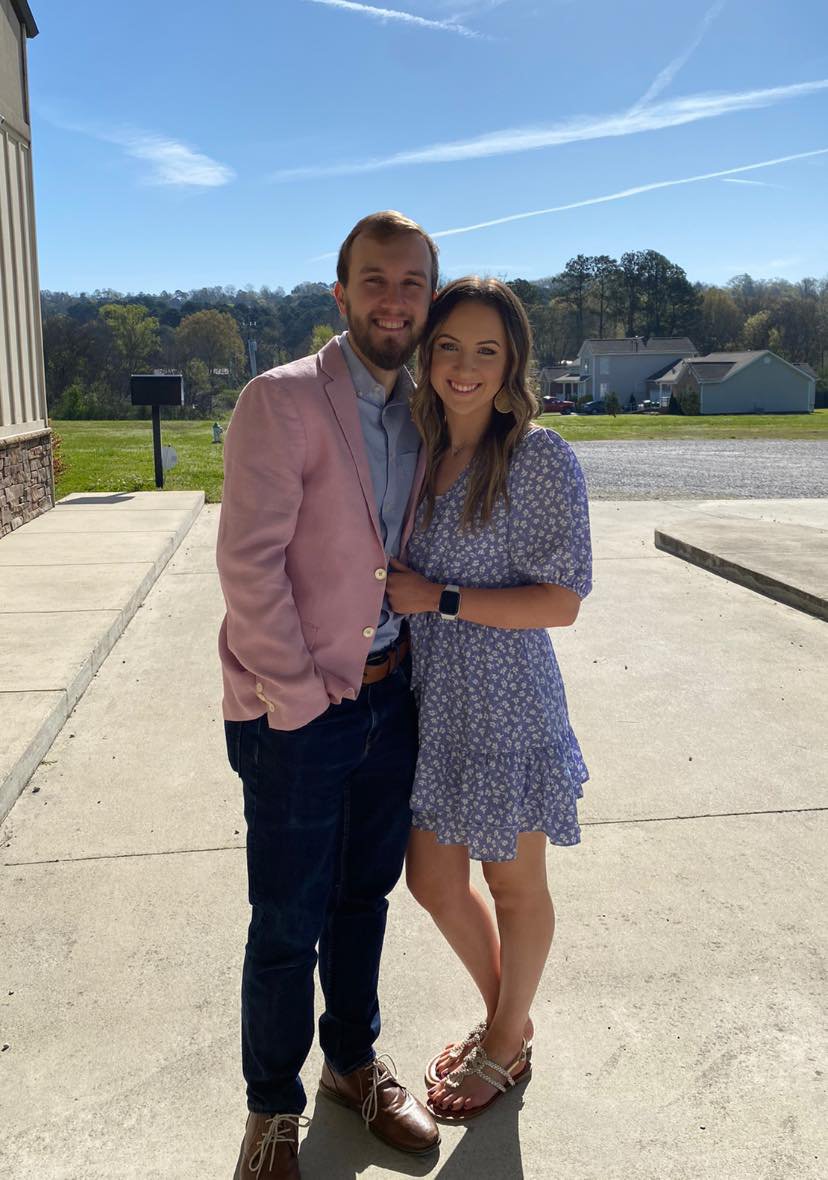 Have questions?
If you have further questions concerning our Fort Students Ministry or visiting Fort Baptist, simply click the button below and get in touch with us!